Metropolitan Planning Organizations (MPO)
The MPO Transportation Improvement Programs are included via reference in the STIP. For information about MPO projects in Georgia, please select an MPO from the list.
NOTE: Please contact the appropriate MPO for more information about getting involved in the transportation planning process.
MPO Map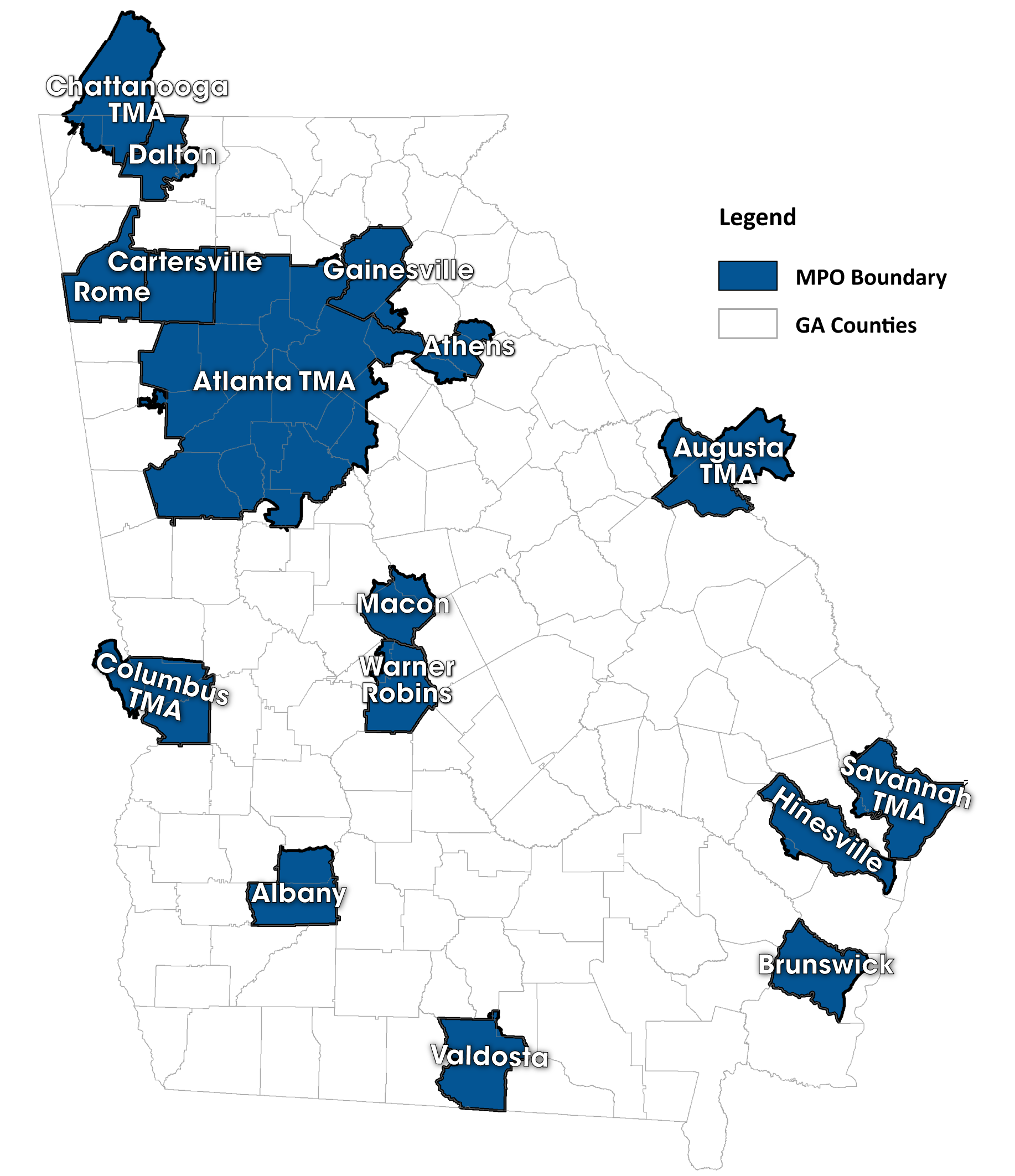 Public Involvement
The STIP Public Involvement Process gives all citizens and interested stakeholders the opportunity to review and comment on the State's transportation priorities for the next four fiscal years. The public is encouraged to become involved and provide GDOT with thoughts, suggestions, and information about transportation needs for Georgia.
Process
Consultation Process with Local Officials Non-Metropolitan Areas
Public Outreach Notification
For notifications of STIP public outreach, please send an email with your name, title, organization, and mailing address to STIPcoordinator@dot.ga.gov or call (404) 631-1987.