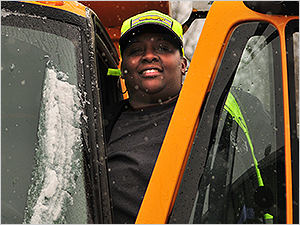 Teams with different expertise respond to a variety of incidents. GDOT identifies these teams as brine distribution, interstate, special response and traffic strike teams:
Brine
Distribute brine units on impacted highways. (Brine is a mixture of salt and water is used as a preventative treatment and is intended to limit the bonding of the ice to the pavement).
Interstate
Treat and remove snow from interstate roadways using 3-5 tandem dump trucks (trucks with snow plows and material spreaders attached). Up to 18 crews.
Special Response
Respond to "hot spots" outside of treatment areas where interstate teams will focus.
Traffic Strike
Consist of Georgia State Patrol; Motor Carrier Compliance Division; Georgia DOT Highway Emergency Response Operator; Department of Natural Resources; Georgia Forestry Commission and Georgia Department of Defense personnel.